5º Campeonato de Ajedrez en la Fira Gata al Carrer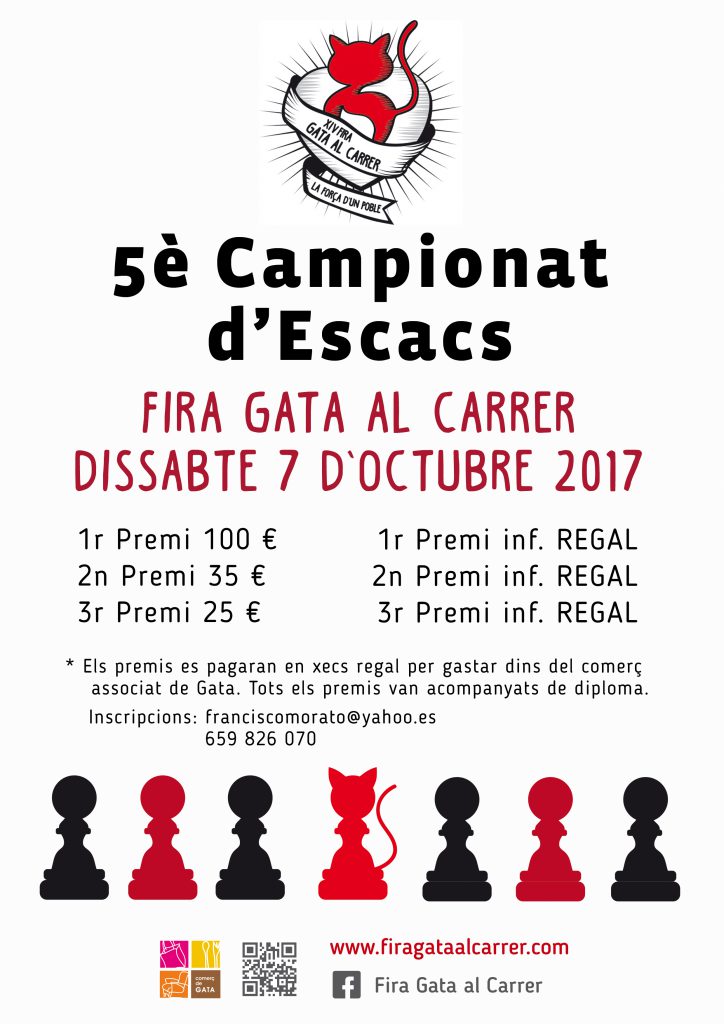 During 5 years Fira Gata al Carrer organize a Chess Tournament Adult and Child and more and more people take part in it.
This year, the Fira Gata al Carrer celebrate el 5th Chess Tournament with 2 categories: adults and children.
If you love chess it is your opportunity. There are 3 prizes for the absolute category:
1st prize:  100€ coupon
2nd prize:  35€ coupon
3rd prize: 25€ coupon
for spending in any shop associated to "Comerç de Gata".
And other 3 prizes for child category (sub 16), that will be 3 presents.
The tournament will be in 6/7 rounds for Swiss system, on saturday 7th of october from 10:00 h. to 13:00 h.
Registrations are free and you can do them until one day before the tournament by phone to Francisco Morató  659 826 070 or by mail to franciscomorato71@yahoo.es.