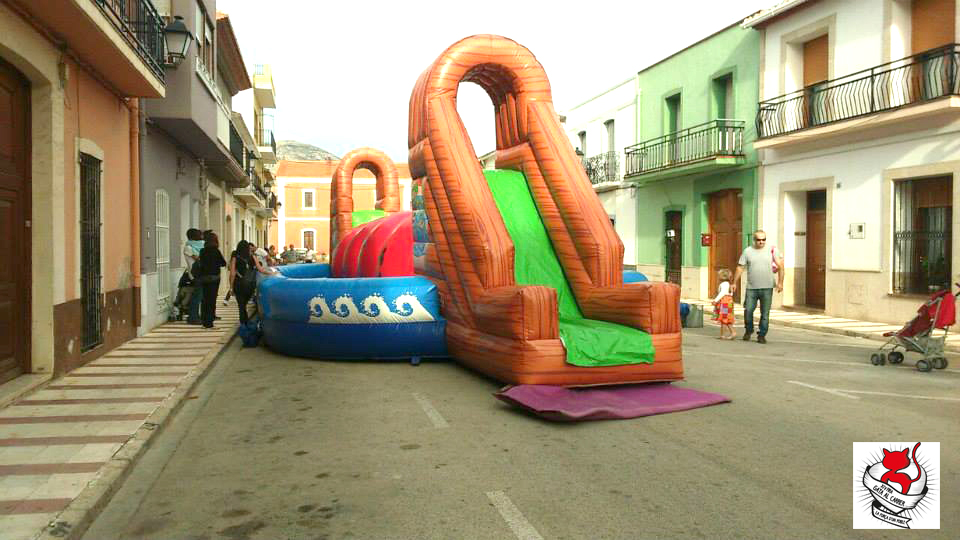 As every year in the "Fira Gata al Carrer", children are a very important part of it and we have prepared a lot of activities for them.
Crafts workshops, recreation area so children can paint, read, play… doing the most they like while parents walk around the fair.
The biggest activity is the children's park with inflatables for oldest and toddlers that this year have been sponsored by the Youth Councilorship of Town Hall. This park has a wipe out (5x12m), a big toboggan (5x9x7,5m), a multibasic castle (4x5m) and 3 traditional games pin-pon, four-in-a-row and hockey. A park where children don't want ot leave out because they have a fantastic time.
También tenemos este año un taller de pintar piedras de río a la Papelería Font, un taller muy divertido que seguro que gusta a todos para llevarse un buen recuerdo de la feria a casa.
A banda, este año tenemos talleres musicales como el taller de batería (a las 17h el domingo 8) a CODA, un taller de fabricación de instrumentos Shakers también a CODA el sábado a las 18h y un taller de karaoke a las 12h del domingo 8, un taller de castañuelas el sábado a las 17h al estand del EPA… además de las actuaciones musicales que seguro que también los gustan, como la de las danzas infantiles el sábado a las 16:30h.
We have Children story time in english and face painting (all money for local charities) and a quiz game with a british products prize draw (The English House).
As every year we can ride a zip-line high up in the bridge of the river (GEG)
For the oldest, it will be a video games area in C/ La Bassa, next to Herboristeria La Bassa.
A whole world full of activities for children in the  XIV Feria Gata a la Calle.